Annual Reports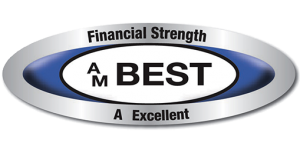 consistent growth & exceptional profitability
"A" Excellent Rating from A.M. Best Company
Wisconsin Mutual's Financial Strength rating of "A" (Excellent) and Issuer Credit rating of "a" (Stable) were issued by A.M. Best rating for 2017. A.M. Best is arguably the most widely recognized and respected provider of financial data and ratings in the insurance industry.
The A.M. Best Analysis for Wisconsin Mutual included commentary noting:
Strong and consistent operating results driven by favorably consistent pre-tax and net income on an annual basis.
Favorable underwriting expense structure, and loss and LAE expense ratios.
Sound underlying book of business driven by comparatively low overhead expenses.
Consistently positive net underwriting income.
As a mutual insurance company, our policyholders own the company. Our priority is to give policyholders value for their paid premiums through comprehensive coverage, excellent customer service, and competitive pricing. We feel the findings of A.M. Best reflect this commitment. With steady organic growth of profitable business, Wisconsin Mutual has one of the best operating expense ratios in the industry; providing policyholders more value for their insurance dollar with a secure Wisconsin based company. Carrier Management ranked Wisconsin Mutual 3rd in the Midwest based on our 2012-2016 average combined ratio.

2018 Stakeholder Team Accomplishment Recognition Award
Wisconsin Mutual Insurance Company qualified for this award based on statutory financial statements submitted to NAIC. The eligible Property & Casualty carriers earned the STAR Award by addressing the needs of the entire spectrum of stakeholders: regulators, consumers, producers, corporate employees, reinsurers, claimants, and owners. Wisconsin Mutual is proud to be among the 27 recipients out of 2,572 eligible carriers.
Some criteria include:
The Company's ratio of commissions and compensation to employees to gross premiums written was above the median of its Company Classification.
Had positive net loss and loss adjustment expense( LAE) reserves as of December 31, 2017
The Company's return on average net admitted assets was in the top third of its Company Classification